WHO HAS AN EYE FOR A DOG?
Who has "the eye"? That uncanny ability to spot a great dog whose virtues are so outstanding that faults become secondary to overall breed quality? Tell us below!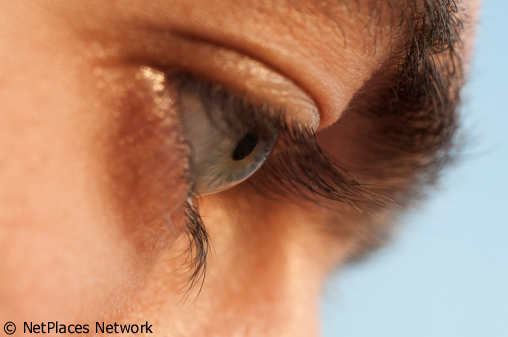 If you are serious about showing your dog and especially if you decided to breed a litter, you studied "the Breed Standard." You learned that the Standard is the bible by which pure breeds are preserved. It is the dog show manual that lists faults and virtues by which dogs are judged. You were impressed by all that, in awe of the men and women who stand in the center of the ring. As you learn the finer points of a breed, there will be times when you can't follow a judge's placements. If you dare to question his or her judgment, you may be told by experienced dog show exhibitors that it's all "in the eye of the beholder" and now you're more confused than ever. Don't be. You've just entered the real world.
Anyone can judge dogs but weighing faults against virtue and doing it well is an ability afforded by experience, honesty, and having an Eye For A Dog. The American Kennel Club has come up with dozens of methods to evaluate experience but years in the breed may not equate with judging prowess in the show ring. Nor do the number of champions produced guarantee judging ability. A person of means can hire a handler to show and make breeding decisions on dozens of dogs, sparing the busy aspiring judge wasted time reading the Breed Standard or studying the breed…
Most exhibitors consider the ever-changing protocol for approving a person to judge a waste of time. A good analogy is that people can spend years learning how to be a fool in the process of acquiring a doctorate. Honesty? An honest person may be pushed into varying degrees of dishonesty in order to get assignments. Dog show judges delude themselves by calling dishonesty "diplomacy" or "compromise." Word games should not be a burden on a judge's conscience.
What we are concerned with here is how a judge "sees" the lineup and whether knowledge guides his eye. A judge may fudge a bit on personal opinion of certain faults and virtues. He or she may bow to pressure to return a favor but even AKC can't enforce honesty so that is not what this is about. What we wanted to get a handle on is that "eye for a dog" thing. It is many things to ringside observers and "having an eye" would be differently defined by the day's winners, losers, and ringside observers. Speaking of Observers, AKC has lifted the ridiculous requirement of expecting people who are not judges to judge a judge's knowledge. No AKC Rep, nor anyone else who hasn't examined each dog, is qualified to judge the judge's placements on the day. AKC Reps should however, observe every judge at least once during every assignment. The judge's physical ability and adherence to Rules should be noted and if need be, discussed with the judge at the end of the day.
Lt. Col. Wallace H. Pede, on behalf of the Senior Conformation Judges Association, said it best in a letter to AKC this year. Read SCJA's letter to AKC re beauty is in the eye of the beholder. And before you fly off the handle and report a grievously poor job of judging, read AKC's letter to an exhibitor explaining that "you may not file a complaint" about a judge's placements. Handlers have an advantage when it comes to educating judges on breed type. But breeders and other judges can tactfully help inform judges.
The road to experience is long and acquiring "the eye" and ability to make insightful judging decisions is not always found on that road. That is why we are responding to a request for this open comment service. Beauty and Duty are on the table as the American Kennel Club Board prepares to elect officers. Indeed, 2015's hottest topic may be the judges' approval process. AKC even sent out a Judging Approval Survey which in itself drew criticism. Steven Gladstone (Judge/AKC BOD) says the judging system is broken and suggests it may have to do with approving judges for the wrong reasons. Now THAT is insight!
Are we allowing breed standards to be disregarded by judges who may love judging but just can't seem to recognize a great dog?
What exactly is having an "eye for a dog"? Is it just going by the book and comparing virtue with faults? Does it mean the same thing as judging by the breed standard? With Match shows almost a thing of the past, how does a judge develop a good judging eye? Who is going to step forward to help a judge understand the breed standard if she or he doesn't have that gift of discernment? Perhaps YOU can help judges weigh faults-virtues in your breed.
Judges are as interested in your opinion as is our editor. Whether you are a judge or an exhibitor, tell the judges what having "an eye for a dog" means to you, and then go one better, list 3 or 4 judges that you feel really have that insight, natural or developed, for pointing to the right dog. Keep it positive even if you mention a troublesome fault in a particular breed.
Use your real name and email to lend weight as a breeder or handler but if you are a judge and prefer anonymity that is perfectly okay.
Comments have now closed. Thanks to those that participated. Read comments below.
Barbara Burns - Exhibitor, Breeder, Judge said: An eye for the dog means that when you see it move, stand, do it's job, you recognize its attributes right away. When you see it enter the ring, you recognize it. Even if the dog is on a novice handler, the attributes are still obvious. Its balance, structure, attitude, and natural. Houston Clark, Paula Nykiel and Barbara Alderman are the three judges that come to mind. There are more but those three come to my mind first.
LS said: I have been showing dogs since 1966, but have always read and watched as much as I could about different breeds. I cannot believe how the majority of the breeds have changed over the years and many no longer resemble the breed standard as it was written.
JoAnn Stoll said: I understand Judging is subjective and is only one Judges opinion. However, when the critical points of the standard which define breed type are passed over in favor of incorrect breed type it dramatically and adversely affects the breed. No one can deny the impact on breeds that Judges have going forward. One comment that jumps out at me is the practice of handlers educating Judges, particularly when they have no long term or intimate experience with the breed. In the short time my breed (Russell Terriers) have been in Group the influence of Judges and Handlers lacking real understanding of correct breed type or its form and function has contributed to the denigration of the unique Russell qualities that separate it from all other breeds. The winning dogs in my breed have become the generic show dogs resembling other non related breeds which ultimately dictate the direction of breeders who want to win and lack the knowledge of correct breed type. The result is that the unique qualities have actually been lost very early in the progression of the breed in AKC. Breeders breeding to win ignoring the tenants of the breed standard influence Judges, novices, and breeders who follow their direction to take home that coveted ribbon. It all begins with the standard. Is anyone reading them anymore. Seasoned show dogs who have been out on the circuit definitely have an advantage whether they are the best in the ring or not. That in itself is not only self-limiting but breed-limiting. I believe the practice of selecting future breeding stock for the improvement and preservation of the unique qualities of my breed has become a cliche. The eye is the ability to find sound form that follows function for each of the respective breeds. Its not a sterotype evaluation. I have been breeding, participating at terrier trials and in the hunt field, and exhibiting Russells since 1985. I founded the ARTC, Inc.(AKC Parent Club) and served as President for 17 years. I served the breed ushering it into UKC and AKC as President.
M.S. said: The "eye" is the ability of the visual mind to detect and appreciate qualities of form and line, balance, proportion, etc. Minds of other sorts may be attuned to mathematics, to music, to word usage,or to patterns, for instance. Temple Grandin has written about these differing abilities. As others have mentioned, the requirements of breed standards can be learned, but the ability of that visual mind is an essential in order to really "put it all together". People with this ability can find the best animals regardless of breed, or of grooming and other non-essentials. I know a man who has never showed a dog, never even owned a dog until he got married to a lady who was "in dogs",, but he can pick out the best constructed, best proportioned dogs in any class; he has that "eye", that inborn visual ability. There are tests to determine this talent for visual ability and spatial relationships, but so far that seems to have escaped "the powers that be.".
BJ Andrews said: In a "new" breed (Akitas) that many judges were afraid of, found poorly groomed and/or ineptly presented, those who went to the top of my list of intuitively great judges were Lou Harris, Virginia Hampton, Phil Marsh, Tip Tipton, Doc Greathouse, Thelma Brown, Heywood Hartley and Roy Ayers. They all either were or became All Breed judges. I also recall Dale McMackin, a rather obscure judge who always got them right. Later on Peggy Adamson, Lina Basquett, Jane Forsythe, Mel Downing, and I just realized how long this list could be! And that most are dead. Where are judges of that calibre today? Somebody help me out :) I know they are out there...
Mary Lou Stumpff said: I have been breeding and exhaibiting dogs since 1964. When I started, there were many shows where I sat raptly listening to a group of older breeders, judges of the day and anyone else who wished to listen, discussing the virtues of different breeds. Even though I was fairly young, it didn't take me long to realize which of those old-times knew their dogs and who didn't. When AKC got so tight about how things looked, and stopped letting people interact, is when the sport really began to deteriorate. And, I had ideas of applying for approval to judge as I got up in years. But, when my AKC Rep told me that the AKC cared nothing about my experience that was further back than 10 years, I decided this was not for me. At 70 yearss old, I am still exhibiting and have judged many sweepstakes and matches, but I doubt that I will EVER go for approval to judge sanctioned affairs. Today, people do not put in enough time to truly learn their breed standards, and to be able to apply them. As for people I feel have a natural EYE for a DOg, I would have to say that Edd E. Bivin would top that list, followed by Jon Cole and Geri Kelly. Those are the only one's left alive that truly impress me. Mr. Bivin summed it up for me. He said one day that he would always be a STUDENT of dogs. And, people today, think they have it all down pat, if they have 10 years in a breed. Sad, I was still a novice at 10 years, and am still learning things everyday of my life after all these long years. That dedication is long gone. And, all the seminars, tests, etc. will not make a judge who knows good structure for the job that breed is meant to do. Also, parent clubs are even lacking at this point, in educating the judge, because the clubs are being run by people with 5 to 10 years in a breed and who really don't know the fine points of their own breed or how to read a pedigree, to breed the next generation to improvbe on the stock they are breeding from. Sorry if I oddend anyone.
Sandy J Davis said: Having an eye is to have a sense of balance and beauty, an innate ability to see an animal as a whole rather than pieces, to notice the faults but not to judge solely by them. Quality of superior form and function is obvious to those who have an eye, it is not fooled by clever presentation or grooming to hide faults and poor quality. It can be inborn, but must be educated to understand the reasons behind the decisions to be made when evaluating stock.
Pomeranians said: Someone with an inherited eye for a dog knows the feeling of when you see a great dog that stops you in your tracks....when you can't stop looking at "that" dog. The expression, the steady topline, the flowing/reaching gait, the perfectly constructed frame, even within a ring full of Specials, the dog will stand out - hard to define in words. Yes, of course, each breed has a standard which should be memorized inside & out, but a true "eye for a dog" can pick the diamond out of a ring full of granite with ease - even if it is not to be chosen as the winner that day, you know who the true winner should be.
Kathryn Smith said: Well, Wally Pede's not a name I've heard in many years - 'EYE' is years years and years of breeding for the betterment of the breed, showing the judges what the dog should be, handling the best of the best, knowing the 'standard', but realizing that there is no such thing as a 'perfect' dog. I think the new world of handlers - that are not long time breeders, are locked into putting up the best of the worst before them - regardless of the 'standard' -- and as they begin to put up dogs with 'long backs' or that are 'short in the stifle' that is what breeders will begin producing -- what the judges put up. If the dogs in the ring are not good examples of the standard, they have no reasonable choice but to put up the lesser of [many] evils. How many dogs with overly long backs and short let down are we seeing because that was all there was available to choose from?
Tam Cordingley said: One is or is not born with an eye. Let a five year old see your next litter, without judges education most can pick your best puppy. A standard, rules, fault judging, can be taught. An eye cannot.
TheJudgesPlace.com EST 2005 © Dec 2014-1612 http://www.thejudgesplace.com/Judges-view/Eye-For-A-Dog-1412.asp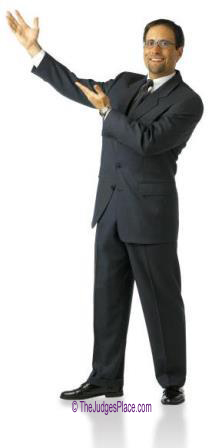 The Ring Steward says "Go back to a Judges View From The Center Ring!" We invite you to learn how the Judges view the sport and the dogs. Dog Show Judges share their judging expertise, backgrounds, and opinions in exclusive interviews and comments.
Courtesy NetPlaces Network, World's First Online Purebred Dog Information
The world's 1st public website (TheDogPlace.org) from Animal Health to Vaccines.
The world's 1st online dog news, (TheDogPress.com) from AKC records to zoological news.
The world's 1st site by/for dog show judges (TheJudgesPlace.com) educates on purebred dogs.