SHORT TERM GAIN-LONG TERM PAIN
E. "Katie" Gammill, Exhibition Editor, AKC Multi-Group Judge ~ Emeritus
We, as judges and educators, need to see all sides of pet ownership and do a better job or we could have nothing to judge and no opportunity to reach most dog owners.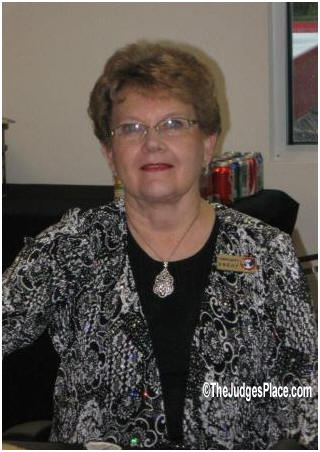 There once was a kingdom where a monarch ruled with an iron hand. Bragging he could buy anything he wanted because he had all the gold, the peasants begged to differ. The king asked the peasants what they meant, they replied. "Since we have no gold, we now barter in turnips. You Sire, have no turnips!"
We, as judges and educators, need to see all sides of pet ownership and do a better job. Do we have no turnips? Are we out of touch with most dog owners? If the current problems continue, we could have nothing to judge and no opportunity to reach most dog owners.
When someone is denied an AKC registered puppy due to impossible breeder demands or exorbitant prices, the buyers, being human, will find another source for their puppy. Breeders drive people to rescue and dog adoptions in a gold Cadillac and an AKC puppy is denied a potentially loving home as a much-needed companion.
Being the breeder referral person for several clubs, I hear these stories daily. When someone wants an AKC puppy for a pet, I'm not sure I like being a referral person anymore.
I'm involved in local rescue and belong to a club consisting mostly of adopted pets. We donate to shelters and assist in placements. These dogs are loved. Many owners DNA their pets and participate in various activities. Their dogs are in a safe environment and have expert veterinary care. Owners spare no cost and fix slipped stifles, hips, and medicate for whatever ailments. Their pets have grooming appointments and are doted upon. Why shouldn't this be your puppy? I send people to breed rescue. Many wonderful AKC dogs, through no fault of their own, appear there. Our breed clubs work diligently to socialize and re-home them. Where is the general public to go for a pet? Is every puppy you breed a show dog? Of course not. What if someone simply wants a "truck dog" to ride along?
Last week a disabled person, losing two rescue dogs to old age, called me back after I had referred them to a breeder who belongs to a rescue group. The breeders refused to sell him a puppy. They didn't feel it would get exercised. But the fellow uses the dog park daily and after two rescues, he wanted a registered dog of that breed. Just as a pet. He was rebuffed, "locked out" by the breeders.
How long will it be before buyers simply quit inquiring at rescue groups and just go online or to the pet shop where it is easy to buy a puppy?
Some breeders place older show dogs into homes once they are spayed or neutered. They live out their lives on a couch, rather than in the kennel. What's wrong with that? More and more ordinances allow us to keep fewer dogs in our kennels and this is a way to make room in your program for a needed adult... The good part of an older show dog is they generally are house broken, socialized, lead trained, and love attention. I asked a long time breeder of a specific breed how hard it was to buy a pet puppy in his/her breed. The response was "If I didn't breed this breed, chances are I couldn't get one for my own family."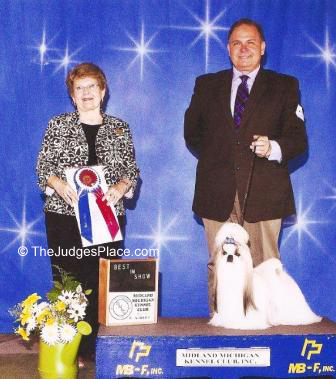 Therefore, controlling your breed for "short term gain" may become "long term pain" as there will be fewer requests for your AKC puppies. We can talk about the filthy puppy mills but many operate under USDA and others are "state of art" breeding facilities. Perhaps they don't raise puppies in the house as we breeders do but they are clean, fed, inoculated, and ready for a home. And their puppies can be purchased without contracts and with guarantees. That's why they call themselves "PETS MART". They know once you get your puppy home, you won't bring it back.
I don't know the answer but many breeders are causing their own demise. Between the Animal Activists and breeder demands, many buyers are turning elsewhere. With the limited registration clause, fewer puppies are bred.
TAKE THE STORY AS A LESSON. When people are denied something they want, they will find another way to satisfy their needs. In the end, THE BREEDERS ARE THE LOSERS and the "feel good" dogs munch biscuits on the couch with their loving families.
Related Article by E. Katie Gammill, Breed Standard And Exaggeration
TheJudgesPlace.com EST 2005 © Aug 2021 http://www.thejudgesplace.com/Judges-view/Short-term-gain-long-term-pain-k21G082.asp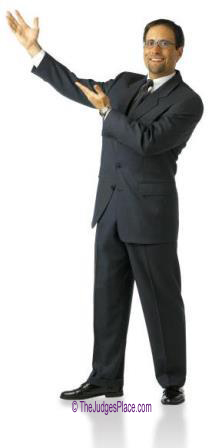 The Ring Steward says "Go back to a Judges View From The Center Ring!" We invite you to learn how the Judges view the sport and the dogs. Dog Show Judges share their judging expertise, backgrounds, and opinions in exclusive interviews and comments.
Courtesy NetPlaces Network, World's First Online Purebred Dog Information
The world's 1st public website (TheDogPlace.org) from Animal Health to Vaccines.
The world's 1st online dog news, (TheDogPress.com) from AKC records to zoological news.
The world's 1st site by/for dog show judges (TheJudgesPlace.com) educates on purebred dogs.