Mr. Thomson P. Stanfield Jr.
Approved for: Working, Non-Sporting, Best In Show, several Hound Breeds, Miscellaneous Breeds, and Junior Showmanship
Mr. Thomson Stanfield (AKC Judge #18810), has received the AKC Good Sportsman Award and is an AKC Breeder of Merit. He is extremely well-rounded having owned and shown in every group.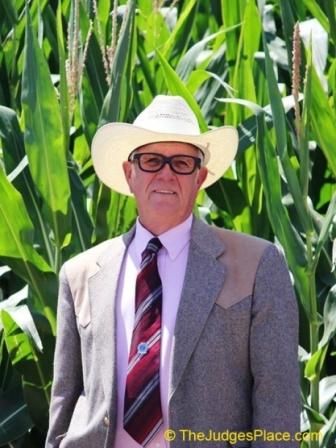 We started by asking Thom "What do you do in your "other" life?" to which he replied:
I have been in the electrical industry all of my adult life and am currently retired as a Senior Project Manager for the MYR Group.
What was your first breed? First show dog?
My life in dogs started at a young age. I am a third generation AKC dog owner and exhibitor. My grandmother true to her Scottish heritage raised Rough Coated Collies. My father had several breeds, Great Danes, German Shepherds, Beagles, a BIS Rough Coated St. Bernard, and together with my brother owned Beagles, and Bassets.
Their kennel was named RusStan Kennels. Rus for my brothers last name Russell (William Russell Jr.) and Stan for Stanfield. They obtained 32 BIS on their Bassets making them one of the top Basset kennels in the country. One of my uncles and his daughters owned and showed Cairn Terriers. The other one had Chow Chows.
How long have you been in dogs and in what capacity?
I have been in the "dog game" all of my life. I have served as an officer in 3 different AKC Member clubs. I have been an AKC Delegate for 12 years, a professional handler, a show photographer, and show secretary 16 times. I have served in every task and committee in dog shows. I was on the training staff of Rio Grande Obedience Dog Club for 16 years, teaching both obedience and conformation classes.
What breed(s) do you currently own?
I have owned 19 different breeds, at least one in every group. I currently have a Siberian Husky, a Bulldog, 2 Australian Shepherds, 4 Pugs and a French Bulldog. I got my first Siberian and Elkhound in 1969 and have had an "Elkie" ever since. I still show Australian Shepherds, Pugs and French Bulldogs.
Obviously you love dogs! What breeds do you mentor or judge?
I am an approved Mentor, Breeder, Judge for the Norwegian Elkhound Association of America. At the urging of my brother, I applied for a license to judge in 1999 and was approved in 2000 for Norwegian Elkhound, Siberian Huskies and Junior Showmanship.
I currently am approved by AKC to judge the Working Group, Non-Sporting Group, BIS, Misc. Group, 7 Hound Breeds, and Australian Shepherds.
I am also a judge for The National Canine Association (all breed, rare breeds and juniors), Rarities Inc. (all breeds), American Rare Breed Assn. (all breeds), IABCA, International Dog Shows International (all breeds), and ASCA (judge # 4790).
We thank Thom Stanfield for this interview and for his devotion to all dogs. Perhaps most of all, TheJudgesPlace.com thanks him for vigorously promoting quality, bred-to-standard purebred dogs in all associations promoting advancement of the type and purpose of pure bred dogs.
TheJudgesPlace.com EST 2005 © 1808 http://www.thejudgesplace.com/Meet-Dog-Show-Judges/Thomson-Stanfield-b18a08.asp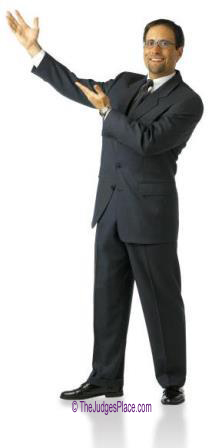 The Ring Steward says "Go back to Meet The Judges!" We invite you to read interviews with other prominent AKC judges and Judging Legends. As you attend shows this year, make mental notes about who you will nominate next year!
Courtesy NetPlaces Network, World's First Online Purebred Dog Information
The world's 1st public website (TheDogPlace.org) from Animal Health to Vaccines.
The world's 1st online dog news, (TheDogPress.com) from AKC records to zoological news.
The world's 1st site by/for dog show judges (TheJudgesPlace.com) educates on purebred dogs.