Dennis and Mary Lou Kniola
Interview by Barbara J. Andrews, Editor © TheJudgesPlace.com - May 2009
Judging couples are twice as interesting! How do they manage? Do they agree on each other's choices? The Kniolas were very successful handlers who are still involved in breeding. In touch with the sport from the ground up, Dennis and Mary Lou Kniola are a popular judging team that has "done it all" and done it well.
Dennis J. Kniola is approved for Sporting, Terrier, and Non-Sporting Groups plus several Hound and Toy breeds. His initial breed was the Afghan Hound. Mary Lou Kniola's initial breed was the Pekingese. She's approved for the Toy Group in addition to many other breeds in the Sporting, Hound, Terrier, and Non-Sporting groups. Their backgrounds as successful pro handlers keep them very much in touch with the sport and in great demand as a popular judging team.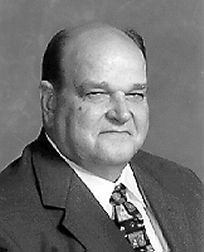 We asked Dennis how judging and being married works for them.
While we have always worked together in the dogs, Mary Lou spent a great portion doing the prep work at home. We married in 1965, spent nearly twenty years together on the road, but once the kids started school she stayed home. Mary Lou prepared, trained and got clients dogs ready to go on the campaign trail. It was really only after we stopped handling and started judging that we were able to again travel together. I really tend to be an introvert and when I judge by myself usually, if the club doesn't have a judges dinner, I end up eating alone in my room. Without all the work that my wife did at home I could have never accomplished what I did. She was the primary when it came to dealing with clients, holding their hands, feeling their sorrows when losing and joys when winning. As I said, I was just not a people person. I am better now as after I quit handling, I went through the Edward Jones Investment Training and that really made me more outgoing.
You both do Terrier breeds. Do you usually agree on your winners or sometimes have differing opinions?
We usually are not far off in what we feel constitutes the closest to our ideal. Once I watched as my wife put a Westie bitch breed over three BIS specials. When she finished, I questioned her decision and she commented that I hadn't watched the entire judging. A couple of months later I judged the bitch against a couple of other specials including another BIS winner. Her attitude and conformation again made her the BOB winner.
What are the advantages of traveling together and judging the same shows?
I feel the true advantage is to the club as it cuts down on room expense as unlike some couples who require separate rooms (yes this does occur) even after 44 years of marriage, we still sleep in the same room on the road and at home. I prefer traveling with my wife as I enjoy the various places we go more with her.
She prefers we are together but is more adventurous, I turned down a chance to go to China last year as they only wanted one of us, but off she went and had a wonderful time with a good friend of ours from another part of the U.S. However, there are times here in the states when we do judge separately. I just would prefer not to go out of the country (unless to Canada) without her.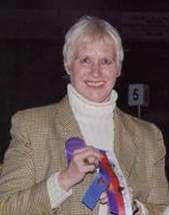 Do you each have a personal dog or do you share the same dogs?
We share the same dogs. Most of the dogs at home are in their Golden Years.
Do you still breed and if not, why not?
We are still involved in breeding and exhibiting. My one daughter, who I made graduate from college before becoming a handler, breeds Westies. She has about one litter a year and we have whelped the litters and raised the pups here. One of my other daughters who lives with us had a Chessie litter last year.
What was or is your primary breed and why?
Over the years we have been involved with many breeds. My parents had our first Boxer champion when I was 7 yrs old and I showed my first Yorkie when I was ten. Mary Lou had her first Peke in grade school. On our honeymoon we bought our first Afghan from Sunny Shay. We have been and continue to be active in Lakies since the mid-60's. Over the years we have owned champions in about a dozen breeds, I guess we just love dogs. After all, as handlers, we finished over 1000 champions in 109 different breeds.
Which of your own dogs was your biggest winner?
Because I handled dogs for a living, our dogs had to take a back seat. We had a Lakie that won the group the first time we showed him and we used to keep other Lakies out of the group to give our clients dogs a better shot. He won at least one group a year until he was nine, never a Best, but he did sire a number of champions. His name was Ch. Shalreign Cutty Sark. He was the first dog that I beat George Ward in the Group with, a great achievement at that time.
I had the top winning Chessie of all time in Ch.Baron's Shorewater Bussy. He was the first Chessie to win more than five Group firsts and the first to have 100 placings.
We also campaigned a Westie Bitch that had 7 BIS and 87 Group firsts. Ch Celtic's Cory. Her record for a bitches Group firsts may have just recently been broken.
We had over 25 different BIS winners including 4 different Keeshonden and well over 100 different Group winners in all the groups.
Either of you would represent incredible accomplishments but together, you are well, twice as admirable. Do you feel more satisfaction, having done all this together?
This is not an easy business and unless you make the commitment to devote your life to dogs and forego children it can be very trying. I currently have a daughter who I insisted graduate college first before embarking on a career as a handler. She and her boyfriend (my future son-in-law?) are in their second year together and have several dogs that they are currently campaigning that are ranked in the top ten in their respective breeds. 24/7 together is just not an easy life. You know what they say, "too much of a good thing........." but then again "Absence makes the heart grow fonder" so you pick your poison and pray to God that it works for you.
So what would you say to others who are weighing a life together "in dogs"?
In closing I would like to see us return to dog shows being a learning experience. As judges we interpret the standards and everyone's interpretation may differ. I try to learn why a judge may prefer one dog to another; I might learn from a breed specialist to find those things that make a breed distinct. If you win, be proud, if you lose there is another show tomorrow. The exhibitor needs to be more selective and support those judges they feel are kind, fair and knowledgeable. Every show must be looked at as a learning experience.
When in the past I talked to dog clubs as a handler, I tried to impress upon them several things. Foremost it is their duty to get involved with putting on a show because if they depend on the old timers there will come a time when we don't have any old timers left to put on the shows. Secondly, do not just show your dog and leave. Make each show a learning experience. Watch and learn. Talk to people you don't know and ask them about their experience with the judge they showed to today. Was they judge rude, did they seem to care about what they were doing, were they fair, were they knowledgeable? He or she may someday soon be considered for a club that you are a member of or be judging your breed. With the internet there is more discussion of judges and judging, but sometimes it is little more than sour grapes. We need good constructive discussion.
Each exhibitor needs to be treated fairly and with respect because as a judge they pay my expenses. As a show chair off and on since the late 60's, these are the things I have always expected of judges that I hire; Be nice to my club people, stewards and especially my exhibitors. Draw me an entry, preferably at least 10% more than the year before. Be impartial--non-political. And finally be knowledgeable about the breeds I am assigning to you. There is no one but God that knows all. Try to learn something new at each and every show but most of all HAVE FUN.
TheJudgesPlace.com EST 2005 © May 2009 http://www.thejudgesplace.com/Meet-Dog-Show-Judges/09052-Kniola.asp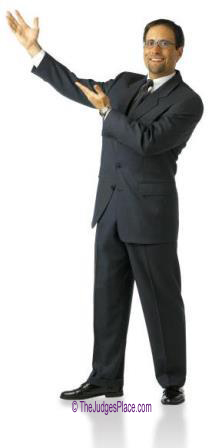 The Ring Steward says "Go back to Meet The Judges!" We invite you to read interviews with other prominent AKC judges and Judging Legends. As you attend shows this year, make mental notes about who you will nominate next year!
Courtesy NetPlaces Network, World's First Online Purebred Dog Information
The world's 1st public website (TheDogPlace.org) from Animal Health to Vaccines.
The world's 1st online dog news, (TheDogPress.com) from AKC records to zoological news.
The world's 1st site by/for dog show judges (TheJudgesPlace.com) educates on purebred dogs.