MS. CONSTANCE BARTON
AKC Field Rep, Multi-Group AKC Judge
Interview conducted May 2011 by Publisher/Editor, Barbara Andrews
Ms. Constance Barton, AKC Field Rep, Multi-Group judge, an icon to "the way it was" died as she lived, with strength and dignity, nearly unnoticed by the fancy.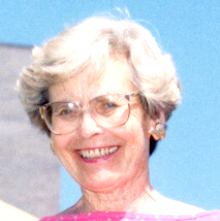 Constance M. Barton, of Middleburg, Virginia, began in the sport of dogs in the early 1950s, exhibiting Doberman Pinschers in conformation and obedience. In the years before seminars, breed forums, and other educational tools were available, Connie says that her formative years in dogs were "more or less, a trial-and-error experience."
By the 1960s, she was managing Elizabeth Clark's legendary Springfield Kennels. During her tenure at Springfield, where she concentrated mainly on Labrador Retrievers, the facility became the largest showing and breeding kennel in the United States. After eleven years at Springfield, the AKC invited Connie to become the second female field-representative in the organization's history. She served in the field for sixteen years before applying to judge. She is now approved for the Sporting, Hound, Working, and Terrier groups, as well as Best in Show and Junior Showmanship. Connie had the honor of judging Best in Show at the 2002 AKC/Eukanuba National Championship.
Connie is a founding member of the Labrador Retriever Club of the Potomac and the Middleburg Kennel Club. Connie judged the Working Group at the Westminster Kennel Club in 2008 and said it would be her last judging of an All-Breed dog show.
Here is a little more background;
What was your first breed? First show dog?
CONSTANCE BARTON: My first breed was a Doberman Pincer as was my first showdog, a Doberman Pincer named "Town Talk".
Were you an owner handler or professional handler?
CONSTANCE BARTON: I was an owner handler first, then a professional handler.
Which dog was your favorite or your top record holder, winner, or producer?
CONSTANCE BARTON: Ohh. (laughing) It was a Labrador Retriever. A yellow male called Ardmaha of Goldkrest but well, I never went for record holders. I was basically a breeder of dogs...
When and why did you decide to become a judge?
CONSTANCE BARTON: I'm a very competitive person, and when I was about 30, watching some of the judging, I thought that I could do much better. Maybe I could, maybe I couldn't, but I would certainly try to do better than what I could see the judges doing in the ring.
Which breeds were you first approved for and in which association?
CONSTANCE BARTON: I was first approved for Dobermans in the American Kennel Club.
Do you still breed and if so, do you owner handle or use handlers?
CONSTANCE BARTON: No. No, I spent my last time in the whelping box.
What do you do in your other life? Profession, Hobby?
CONSTANCE BARTON: Well, I raised 2 children. I did a lot of needlepoint, gardening, and things like that.
Have you judged for other countries or registries; if so, what, where?.
CONSTANCE BARTON: I've judged for, I think it's 14 other countries. England, 3 or 4 countries in South America. 3 or 4 countries in Europe and Asia.
Here's Connie's perspective on Judging now...
What do you enjoy the most and the least about judging dogs?
CONSTANCE BARTON: I like the dogs in competition, to prove my ability to be able to pick the best, in my opinion, the best animal in the ring. And least? (laughing) The fact that I'm going to upset a certain number of people.
What is the nicest and the most inconsiderate thing kennel clubs do for judges?
CONSTANCE BARTON: Well, most clubs are very good, very generous, and very pleasant to their judges because, after all, we will draw the entry and make them money. Inconsiderate? I can't imagine what that would be.
At what? 86? You may not plan to apply for additional breeds but how do you feel about the current policy?
CONSTANCE BARTON: Well, current policy is current policy. Who knows what that is?
How did you run your ring?
What is the one thing exhibitors should do - and should not do in your ring?
CONSTANCE BARTON: Just be pleasant. And don't chew gum.
What do you look at first when you turn to assess a class or group?
CONSTANCE BARTON: I look at the overall picture that the group or class makes. Are they a bunch of Dodos, or are they a bunch of good dogs in good competition?
Do you also look at the handler as regards appropriate attire and attitude?
CONSTANCE BARTON: Yes, it's a total picture and the whole picture must be pleasant. Let's not chew gum, let's not wear sneakers, etc. As for attire, be neat, tidy, clean, a sports coat, dress or skirt should be appropriate for the sport. It can also be awkward if you have a big lumbering horse going around with a little toy dog or someone who can't move at the right speed for a large breed.
Which is more important, down and back or around, and what are you looking for?
CONSTANCE BARTON: Around. And whether the dog can move "around."
 Do you evaluate puppies as puppies or strictly according to the standard when selecting winners?
CONSTANCE BARTON: I don't want to judge puppies because it's very unfair – no matter what age or stage the puppy is at, it can change radically over the month.
In closing;
Do you think the Registries are doing enough to promote well bred purebred dogs?
CONSTANCE BARTON: Probably not and I wouldn't know how to solve that problem. We are very lucky to have the American Kennel Club as our leader.
Do you think the sport and/or the dogs are better or worse than 20 years ago?
CONSTANCE BARTON: No. No, I think years ago we depended on the wisdom of old-timers and I use that phrase lightly. Today, you dash to do a show, show your dog or watch a dog, and then you leave. You've learned nothing, you've contributed nothing.
What advice would you give to today's aspiring judges?
CONSTANCE BARTON: Just try to be honest.
TheDogPress.com pays tribute to Connie Barton. As always, she was outspoken and to the point. We refer you to Connie Barton 2013 Tribute
TheJudgesPlace.com EST 2005 © Nov 2013 http://www.thejudgesplace.com/Meet-Dog-Show-Judges/Barton-Constance-1311.asp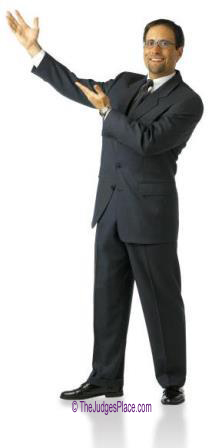 The Ring Steward says "Go back to Meet The Judges!" We invite you to read interviews with other prominent AKC judges and Judging Legends. As you attend shows this year, make mental notes about who you will nominate next year!
Courtesy NetPlaces Network, World's First Online Purebred Dog Information
The world's 1st public website (TheDogPlace.org) from Animal Health to Vaccines.
The world's 1st online dog news, (TheDogPress.com) from AKC records to zoological news.
The world's 1st site by/for dog show judges (TheJudgesPlace.com) educates on purebred dogs.