PARENT CLUB RESCUE IS CHANGING BREEDS FOREVER
CinDee Byer, Doberman Fancier, Journalist Award Winner
What is happening to purebred dogs? Do AKC Breed Standards and preserving purebred type no longer matter to parent clubs?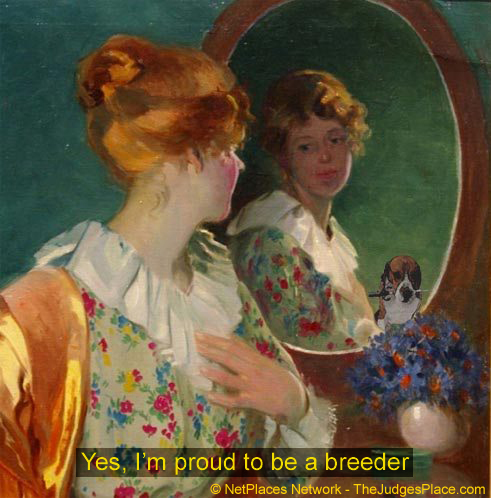 Today's breeders and judges believe in the preservation of the each breed and its history. That is what Parent Clubs are for and we are proud as breeders, to serve the national club for our breed.
Most Rescue clubs-groups focus on restrictions and elimination of breeding dogs.
The rescue groups began to join together to ridicule breed standards. The rescuers promote the agenda that the breed club should be focused on the need to rescue instead of the need to breed. Their attacks on breeders and their breeding programs were relentless.
"KILL THE PIGS AND SPILL THEIR BLOOD" was a comment posted to a national parent breed club chat site. It was posted by a rescue member who called for all rescue workers to attack member breeders.
By late 2018 not much has changed except for the fact that rescue has become bigger and stronger. In many dog clubs today the focus is on restricting breeding and supporting rescue. Within the Parent Breed Clubs there are now diametrically opposed beliefs on the breeding of purebred dogs.
Although inclusion of the word "breed" supports the club's original purpose to breed quality purebred dogs, this purpose has changed.
RECOGNITION OF RESCUE IN BREED CLUBS
It was encouraged by the American Kennel Club (AKC) and seems to coincide with the acceptance of Pedigree dog food as AKC's first sponsor. About that time the AKC began the evolution of the purebred dog registry to a "Champion for All dogs". I believe it was in the 1990s that the mission of breed clubs began to change.
The American Kennel Club vigorously promotes expensive health testing and breeding restrictions for breeders. However, the AKC rubberstamps mixed breeds of unknown or unverifiable history, temperament, structure and health problems.
To keep the interest of pet owners the AKC began offering titles, tests, and awards to mixed breeds and rescued dogs. The AKC then offered up the Holy Grail by allowing unregistered rescues with breed disqualifications to compete in AKC Sanctioned competitions. Soon, in less than 10 years, the public witnessed the first albino Doberman exhibited at a national show - in a breed where albinism is a disqualification.
With strong encouragement by the American Kennel Club, the national "parent" breed clubs have given rescue credibility. With that credibility came advertising, rescue listings, rescue referrals, rescue website space, rescue events financial aid and much more. Many parent club rescues created their own code of ethics. With a vote of their own, the history, promotion and preservation of a breed slipped in importance.
The rescuing of "all dogs" became the focus and direction. For the first time in history, new club members now had the choice to either promote the breed or to promote its extinction.
REPUTABLE RESCUE LISTINGS
Of course there are those few out of the tens of thousands of rescues that are rescuing for the right reasons. Due to unscrupulous humans with no breeding knowledge who are breeding dogs there will always be a need for good people who care. There will always be a need for those good people who volunteer to help a homeless dog so reputable rescue listing for available dogs are important.
Rescuers need a place to organize and to raise funds but that place is not a national breed club. Breed-specific rescue should always have a link and open communication with the national breed club but it is not part of the club. We need to realize that dog rescue has become big business. With the help of what was a purebred dog registry, the AKC, the idea of rescue in breed clubs has expanded greatly but not always in a good way.
BUSSING RESCUES, SHOWING NEXT?
Today old retired buses are wrapped in brightly colored vinyl. Their advertising calls the public to a casting call. The bus seats have all been pulled up and replaced with old dog cages. Stacked on top of one another they hold as many dogs as possible. The cages are mostly filled with street dogs. Many come from as far as far away as South America and Mexico. The so-called rescuers give these dogs breed names in order to make them attractive as a kind of purebred dog. They create fake backgrounds and histories.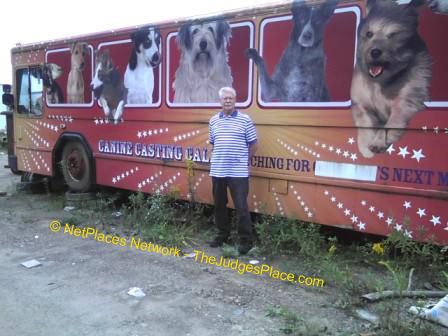 Today dozens and dozens of these buses travel the country making stops at malls and pet shops. They call their parking lot selling of dogs "adoption day". Using only a website and an old bus, they collect tens of thousands of dollars from unsuspecting pet lovers. This one broke down and was abandoned but my husband spotted it. We can't help but wonder what happened to the load of dogs…
The misinformed rescuer, shelter volunteer and dog trafficking abusers are becoming, in the public eyes, the authority on dogs instead of our approved dog show judges. What started as a kindness in breed clubs has resulted in radicals and money-grubbers entering breed clubs. If we cannot find it in ourselves to separate breed rescue from a club designed to protect and promote the breed we will destroy the breeds themselves.
If we cannot separate rescue and shelter from the breed club, soon we will find ourselves with our own party buses pulling up to our national specialty shows! Yes, and one day soon you may hear someone scream from outside the confirmation ring "KILL THE BREEDERS AND SPILL THEIR BLOOD".
TheJudgesPlace.com EST 2005 © 1811 http://www.thejudgesplace.com/Exhibitors-view/parent-club-rescue-changing-breeds-forever-c18B11.asp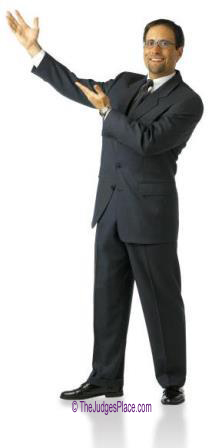 The Ring Steward says "Go back to Exhibitor's View From Ringside!" We invite the judges to learn how their Judging is viewed from ringside. Dog Show Exhibitors, Handler Interviews, Opinions, and Observations shared by those outside the ring.
Courtesy NetPlaces Network, World's First Online Purebred Dog Information
The world's 1st public website (TheDogPlace.org) from Animal Health to Vaccines.
The world's 1st online dog news, (TheDogPress.com) from AKC records to zoological news.
The world's 1st site by/for dog show judges (TheJudgesPlace.com) educates on purebred dogs.