DOG SHOW SURVEY
Your comments are invited in the survey below. Enter your name and email below (for validation that you are a person, not a machine). Note: Email addresses are never divulged or shared by any NetPlaces Network site. To move within the form, tab or click into each box.
A full report on this DOG SHOW EXHIBITOR SURVEY will be published with a few SHORT quotes to be featured in the report and/or other articles within the NetPlaces Network which includes "the world's first website" and the web's first dog fancy news site.
TheJudgesPlace.com EST 2005 © Aug. 2022 http://www.thejudgesplace.com/Exhibitors-view/dog-show-survey-b22A082.asp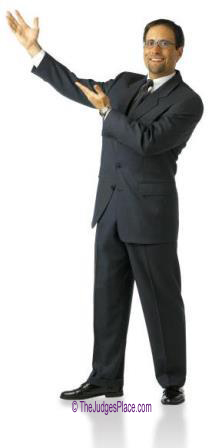 The Ring Steward says "Go back to Exhibitor's View From Ringside!" We invite the judges to learn how their Judging is viewed from ringside. Dog Show Exhibitors, Handler Interviews, Opinions, and Observations shared by those outside the ring.
Courtesy NetPlaces Network, World's First Online Purebred Dog Information
The world's 1st public website (TheDogPlace.org) from Animal Health to Vaccines.
The world's 1st online dog news, (TheDogPress.com) from AKC records to zoological news.
The world's 1st site by/for dog show judges (TheJudgesPlace.com) educates on purebred dogs.