TRIBUTE TO JOE GREGORY
AKC All Breed Judge Celebrates 51 Years! 2016 Judging Legend Nominee , Joe Gregory is a quiet-spoken man of few words, a gentleman and family man.
Joe Gregory, nominee for NetPlaces Network Judging Legend 2016, is a quiet man of few words, a true southern gentleman and an AKC Conformation judge. He was approved to judge in 1967 and became an All-breed judge in the seventies.
He is pictured being awarded by his daughter Evalyn Gregory (also an AKC judge) for his 50 years of dedication to the sport of purebred dogs.
Joe Gregory ̶The Boxer Guy" started handling client dogs in 1949 after serving in WWII. He founded the famous Cloverdown kennel which set many show ring records. Among his most extraordinary achievements was back-to-back Group wins at the Garden with the all-time winning boxer bitch.
Handler Joe Gregory apprenticed under Phil Marsh for two years and obtained his AKC handlers licensed in 1952. Phil Marsh went on to become one of the most respected All Breed judges and quarter-of-a-century later, Joe Gregory followed in his foot steps and also became an All Breed Judge.
For more information on the Kentucky Gentleman, click for our exclusive interview and Meet Joe Gregory.
It is with great sadness to announce the death of Joe Gregory who passed away at the age of 94.
TheJudgesPlace.com EST 2005 © Apr 2017 http://www.thejudgesplace.com/Exhibitors-view/Tribute-to-Joe-Gregory-1704.asp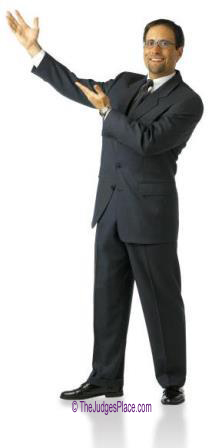 The Ring Steward says "Go back to Exhibitor's View From Ringside!" We invite the judges to learn how their Judging is viewed from ringside. Dog Show Exhibitors, Handler Interviews, Opinions, and Observations shared by those outside the ring.
Courtesy NetPlaces Network, World's First Online Purebred Dog Information
The world's 1st public website (TheDogPlace.org) from Animal Health to Vaccines.
The world's 1st online dog news, (TheDogPress.com) from AKC records to zoological news.
The world's 1st site by/for dog show judges (TheJudgesPlace.com) educates on purebred dogs.