Approved for: Hound and Non-Sporting breeds, Basset, Borz, Dach, PBGV, Ridgebacks, Am. Esk Dog, Bichon, Boston, Bulldog, Shar-Pei, Chow, Dalmation, Fr. Bulldog, Keeshond, Lowchen, Tib. Span, Tib Terrier, JS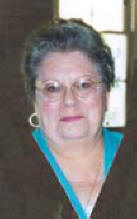 TDP: Ms. Langlois, which breed was your first show dog?
BAL: The Bulldog was my original choice but when the litter and the dam died, I was devastated and wondered if I even wanted a dog, that is, until I saw an ad in the newspaper about a Basset Hound puppy. Kennel visit was arranged; Lemonade (that was her name) picked me out and home I came with a wonderful, wriggly 5-month old Basset Hound whose name then became BB. She and all those that followed were the lights of my life. I got the Bulldog about two years before I decided I could not show any more due to severe back and knee problems. I bred one litter and then that breeding program was sent to Pittsburgh to friends who carried on magnificently with it. Ch. B's Iron Lady grp is in the BCA Hall of Fame.
TDP: When, and why did you decide to become a judge?
BAL: I stopped showing when I no longer could handle the dogs myself. That was always a point of pride, to finish my own dogs. The last two were finished by a handler and while I was happy to have them finished, it did not give me the same thrill. I stopped the Basset breeding program and was dormant for awhile keeping somewhat in touch with the dog world through an all-breed club and a Basset Specialty Club. But I wanted to do more than that; I was retiring from teaching and judging was the next logical step in the journey and I love doing it. No way would I stand on my feet for 5-7 hours for just anything, but to judge, absolutely.
TDP: Are you online and if so, do you find the internet useful?
BAL: The Internet is such a tremendous stride in technological advance. There is almost nothing one cannot get from it. I am still trying to master many of the offerings but even with my limited knowledge I do not know how I ever got along without it.
TDP: Speaking of the internet, would a computer generated match-up for assignments help judges?
BAL: Not being sure exactly how a computer generated match-up program would work, I hesitate to make a judgment. However, I do firmly believe that whatever form it might take, it must be representative of all judges, from the all-rounders to the one breed judge. Administration of such a concept would seem to be a bit daunting.
TDP: Do you have an opinion on the future as regards AKC and High Volume Breeders?
BAL: AKC and the high volume breeder have caused much strident pro and con discussion. Personally, I took tremendous pride in breeding a litter or two a year, raising those, loving them, showing some, letting some go to inspected homes--- that level of dedication to a breed in a high volume breeder situation I do not believe can be matched.
AKC is a registry to protect and promote the value of a purebred dog. Argument: high volume breeders produce purebred dogs. Response: I do not believe that the puppies produced can be properly socialized. I do not believe that the time is put in to breed carefully, to advance the breed, to better it. Just producing a pure bred dog does not mean that the dog was properly bred according to the standard. My humble beliefs but I stand firmly by them.
TDP: On which do you rely the most, visual or manual examination?
BAL: If there is a heavy coat I have to manually "feel" the dog but basically it is a visual concept coupled with the movement of the dog. I use the "down and back and then around" to make my decision. I remember the first time I stepped into the ring judging Bassets. I said, " Up and down, please". The handler, whom I knew, laughed and said, "How high up do you want me to go?" Well, talk about a good joke on me. But you know, that was fun; and I insist on having fun; judging is an enjoyment for me.

When I first look down the line, the dog that catches my "eye" will be the one who most resembles the picture I have formed in my head from long and intense study of the breed and the standard of the breed. I look for those peculiar assets that cause that dog to be more representative of the standard than the other(s). Soundness and type…look for it and hope all fits together. Compromises are made…comparing causes one to choose what minor fault can be accepted, what asset this dog has over the other(s)…a choice must be made! It is the give and take, a balance that one strives to create in choosing the winner. The standard represents perfection; has that been bred? I must say I have found many very close to it and what a joy it is to have them in the ring.
TDP: Do you plan to apply for new breeds? Which ones?
BAL: At the present time I am regular status for five Hound and ten Non-sporting breeds; I am provisional on two more Non-sporting. I will continue in the Non-sporting so as to have a group; after that, there are some Hounds that I truly want to judge. The Non-Sporting and Hound groups are my favorites. I have studied them for quite awhile.
TDP: Where would you go first to learn a new breed? Judge? Breeder? Handler? Seminar?
BAL: To prepare to judge a breed takes a lot of study starting with well-presented, informative seminars, to ringside mentoring from top people in the breed to visiting and speaking with many breeders from whom I can gather the nuances, those seemingly minuscule points to help define the breed. Different opinions are expressed but one may take them all into consideration and then formulate one's "picture". This is not a case where too many cooks spoil the pot.
TDP: What would you like to say to each exhibitor as they enter the ring?
BAL: When exhibitors enter the ring I would like to say, "Please leave the liver or food outside the ring!" <G> Kidding aside, I want each exhibitor to know I will give individual attention to each dog and strive to do justice to the standard of the breed. I want to enjoy my ring and hope the exhibitor will, also.
TDP: We thank Ms. Langlois for granting us this interview. It is difficult for owner handlers to know what judges prefer and these candid conversations help us to know the judges, their backgrounds, and hopefully to bring them our best! We know you enjoyed meeting Ms. Langlois as much as we did!

Ms. Barbara Ann Langlois 504-277-7301 BALanglois@aol.com
http://www.thejudgesplace.com/Meet/Langlois-Barbara.asp