Who has "the eye"? That uncanny ability to spot a great dog whose virtues are so outstanding that faults become secondary to overall breed quality? Tell us below!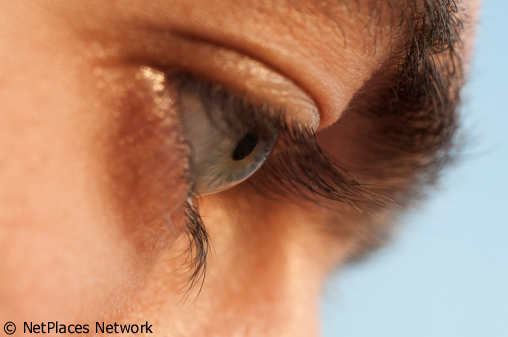 If you are serious about showing your dog and especially if you decided to breed a litter, you studied "the Breed Standard." You learned that the Standard is the bible by which pure breeds are preserved. It is the dog show manual that lists faults and virtues by which dogs are judged. You were impressed by all that, in awe of the men and women who stand in the center of the ring. As you learn the finer points of a breed, there will be times when you can't follow a judge's placements. If you dare to question his or her judgment, you may be told by experienced dog show exhibitors that it's all "in the eye of the beholder" and now you're more confused than ever. Don't be. You've just entered the real world.
Anyone can judge dogs but weighing faults against virtue and doing it well is an ability afforded by experience, honesty, and having an Eye For A Dog. The American Kennel Club has come up with dozens of methods to evaluate experience but years in the breed may not equate with judging prowess in the show ring. Nor do the number of champions produced guarantee judging ability. A person of means can hire a handler to show and make breeding decisions on dozens of dogs, sparing the busy aspiring judge wasted time reading the Breed Standard or studying the breed…
Most exhibitors consider the ever-changing protocol for approving a person to judge a waste of time. A good analogy is that people can spend years learning how to be a fool in the process of acquiring a doctorate. Honesty? An honest person may be pushed into varying degrees of dishonesty in order to get assignments. Dog show judges delude themselves by calling dishonesty "diplomacy" or "compromise." Word games should not be a burden on a judge's conscience.
What we are concerned with here is how a judge "sees" the lineup and whether knowledge guides his eye. A judge may fudge a bit on personal opinion of certain faults and virtues. He or she may bow to pressure to return a favor but even AKC can't enforce honesty so that is not what this is about. What we wanted to get a handle on is that "eye for a dog" thing. It is many things to ringside observers and "having an eye" would be differently defined by the day's winners, losers, and ringside observers. Speaking of Observers, AKC has lifted the ridiculous requirement of expecting people who are not judges to judge a judge's knowledge. No AKC Rep, nor anyone else who hasn't examined each dog, is qualified to judge the judge's placements on the day. AKC Reps should however, observe every judge at least once during every assignment. The judge's physical ability and adherence to Rules should be noted and if need be, discussed with the judge at the end of the day.
Lt. Col. Wallace H. Pede, on behalf of the Senior Conformation Judges Association, said it best in a letter to AKC this year. Read SCJA's letter to AKC re beauty is in the eye of the beholder. And before you fly off the handle and report a grievously poor job of judging, read AKC's letter to an exhibitor explaining that "you may not file a complaint" about a judge's placements. Handlers have an advantage when it comes to educating judges on breed type. But breeders and other judges can tactfully help inform judges.
The road to experience is long and acquiring "the eye" and ability to make insightful judging decisions is not always found on that road. That is why we are responding to a request for this open comment service. Beauty and Duty are on the table as the American Kennel Club Board prepares to elect officers. Indeed, 2015's hottest topic may be the judges' approval process. AKC even sent out a Judging Approval Survey which in itself drew criticism. Steven Gladstone (Judge/AKC BOD) says the judging system is broken and suggests it may have to do with approving judges for the wrong reasons. Now THAT is insight!
Are we allowing breed standards to be disregarded by judges who may love judging but just can't seem to recognize a great dog?
What exactly is having an "eye for a dog"? Is it just going by the book and comparing virtue with faults? Does it mean the same thing as judging by the breed standard? With Match shows almost a thing of the past, how does a judge develop a good judging eye? Who is going to step forward to help a judge understand the breed standard if she or he doesn't have that gift of discernment? Perhaps YOU can help judges weigh faults-virtues in your breed.
Judges are as interested in your opinion as is our editor. Whether you are a judge or an exhibitor, tell the judges what having "an eye for a dog" means to you, and then go one better, list 3 or 4 judges that you feel really have that insight, natural or developed, for pointing to the right dog. Keep it positive even if you mention a troublesome fault in a particular breed.
Use your real name and email to lend weight as a breeder or handler but if you are a judge and prefer anonymity that is perfectly okay.
04121612 http://www.thejudgesplace.com/CenterRing/Eye-For-A-Dog-1412.asp
click to share this article Copyright © ii NetPlaces Network/ TheJudgesPlace.com - All Rights Reserved